Hi guys, today arrived in the mail my rebuild kit for the fuel pump and discovered it has different parts than my df62 pump.
the kit has clear plastic diaphgram and the exploed view does not show any spring, while the pump has rubber diaphgram with 2 springs.
searched for info and found that ladder106 had my same "problem" but I didn't find how he solved it.
is that an upgraded kit or I need a "different DF62" kit?
here is a pic of the kit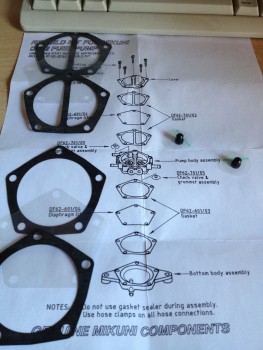 here it is the pump