Ideally want a swap for a Dr800, so thought I would take a shot on here, fingers crossed.
Believe it or not this was my first road bike, passed my bike test in 2011 and bought this. I looked at a few before settling on this one, She was wheeled out of the garage and after checking her out, had to have her. She is in good nick and looks like she has been kept in a garage for most of her life, whilst I have had her she has always been in mine. I am an engineer and have maintained her to high standard, service every year etc.
The only thing that let her down where the forks, so after a few months I decided to change the forks out for some GSXR 750 WN 1992 up side down forks. These when in good condition and only needed a polish to make nice. Headstock bearings where changed whilst they where out, high quality ones where used.
She has also been treated to dynojet carb tune with proper K&N filters, other restrict flow and drop power. Because this has been done you can easily clean filters and access the carbs.
She also had a new set of sprokets and chain few months after I got her, tyres brakes are good and should pass through next MOT no problem.
She also has WIRTZ Fat motocross bars installed, which are quite wide, I preferred them, gives you more leverage.
She also has a rear hugger which I have taken off to make it easier to clean that will come with her.
I am selling because I want an Enduro bike to try and have a go at some Greenlaning when I can. I can't keep both because the garage is full off kids bikes and wife's treadmill (Which never gets used).
I will seriously be Sad to see her go, hopefully new owner will give me first refusal if they decide to sell on.
She is not going for less than the advert.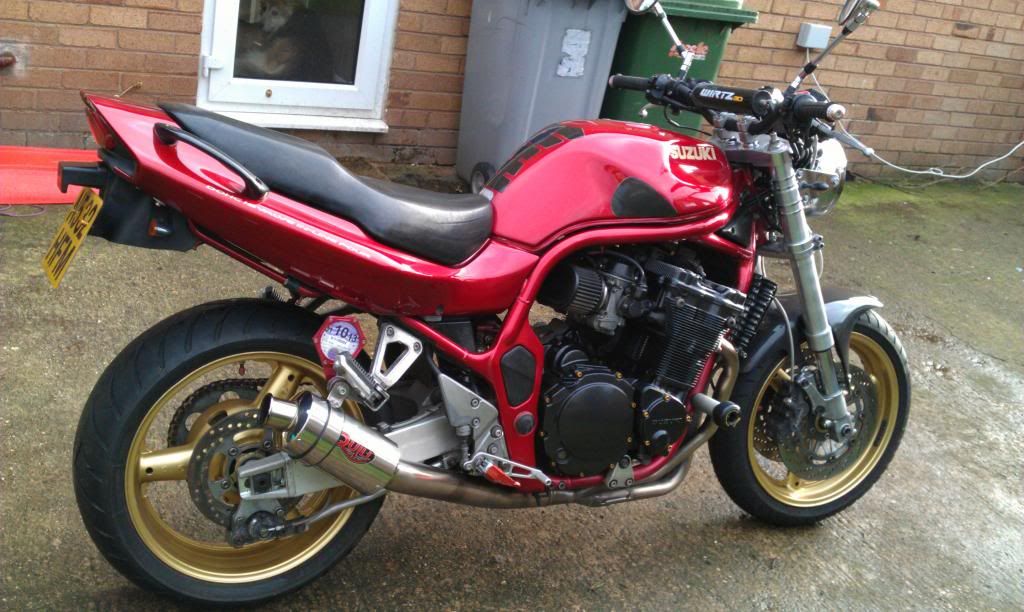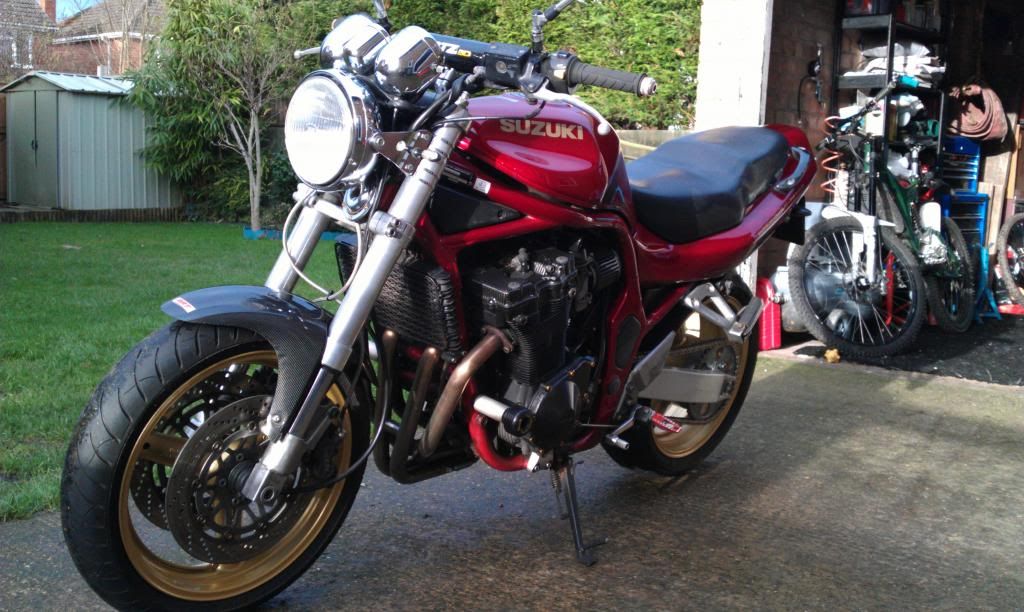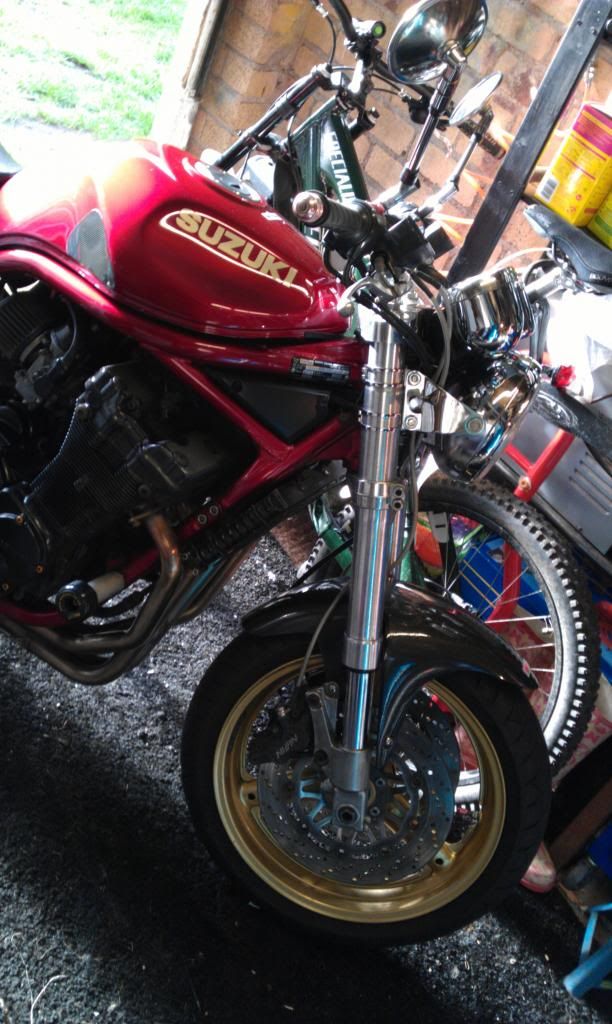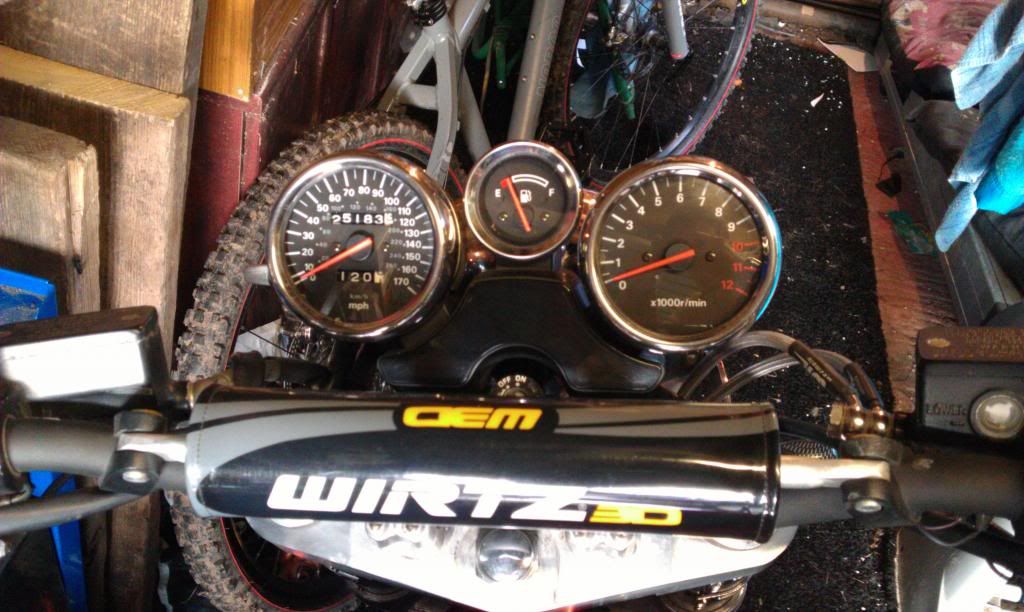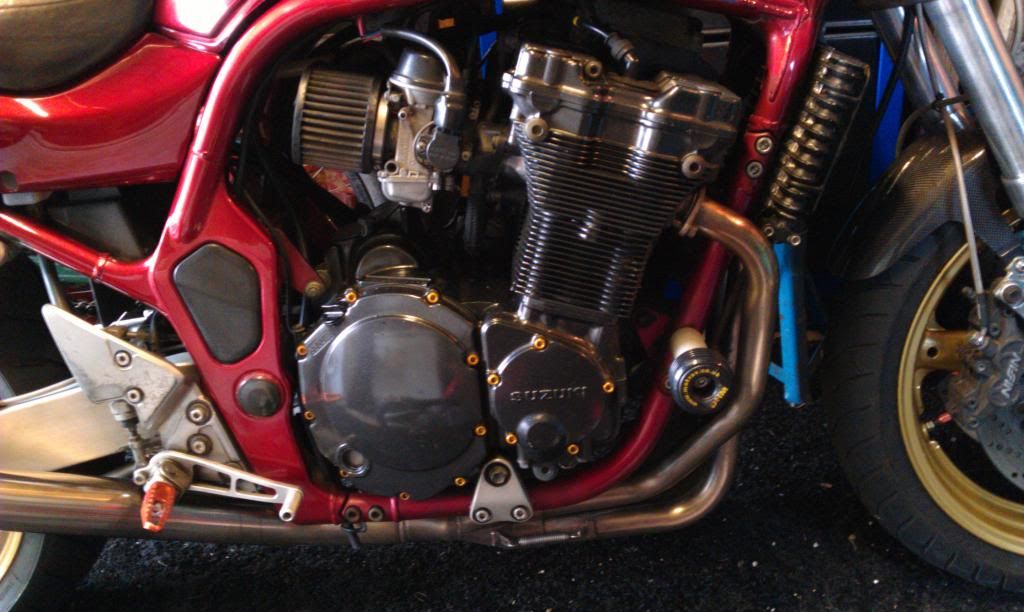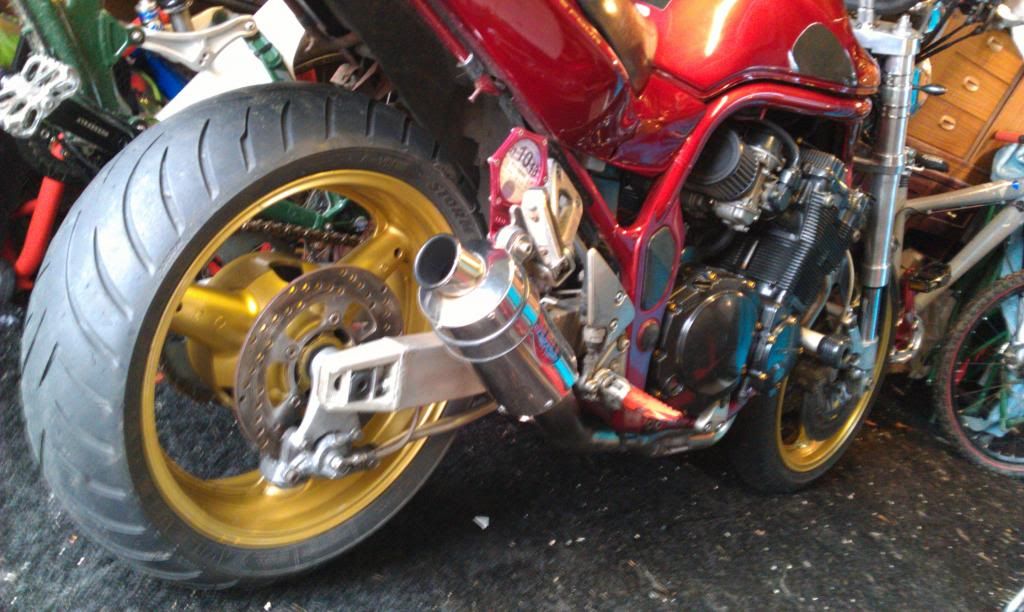 I want £1500 ONO. PM me please. She is MOT'd until May, and has done 25100 miles.
Located on the Wirral not far from Chester.
Cheers
Chris